Greatest Killer Animal Movies: Boa
Dean Cain's epic adventure
by Zach Whalen
There is one strange thing about my hometown that I never really noticed before I moved away: there are lots of gas stations in Bathurst, New Brunswick. I am counting at least 12 from what I can remember, and that's for a population of only 25 thousand. This is a city where I could sleep in until 11:00 am, walk all the way across town, watch The Empire Strikes Back at my friend's house, and be back on time for supper. Seriously, go and see for yourself. And give my regards to the Irving family.
The reason I'm writing about gas stations in a movie review is that the gas stations pretty much owned the movie business in Bathurst. There was one Blockbuster in the middle of town, but seriously, do I get a membership to rent movies for eight bucks or do I go down to the corner gas station and get two for a dollar? There were also a couple of run-down movie stores which had been converted from run-down convenience stores (some from run-down gas stations). We actually didn't even have a cinema for three years because the old one went out of business after running a double-bill featuring Kazaam and The Island of Doctor Moreau.
So most of the movies I rented growing up were from gas stations. Low-budget horror movies are the bread and butter of any good gas station's movie repertoire, especially if they're about killer animals. This is why I'm about to undertake a series about Killer Animal Horror Movies, starting with Dean Cain's classic, Boa.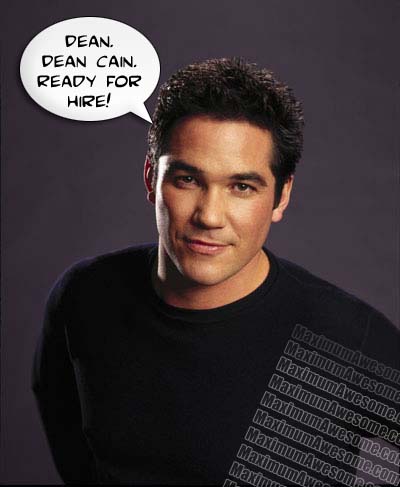 Dean Cain, perhaps the most underrated action hero ever to appear on the small screen (have any of his movies actually seen a theatrical release?). Boa, perhaps the deadliest creature ever to crawl the Earth. An epic battle of man... versus Boa.
If you're wondering why you can't find this movie stateside, it's because down South it goes by the name New Alcatraz. Our title is better. Out for a jaunt to the corner gas station with my friends a few years ago, the box beckoned to us from its humble place on the shelf. Dean Cain. Boa. We gathered around the box to bask in its essence, almost afraid to touch it. We read the words aloud, just to prove to each other it was real. "Dean Cain... Boa." This became a chant as we paraded the movie home, along with all the pop and chips we would need to sustain us on this cinematic voyage.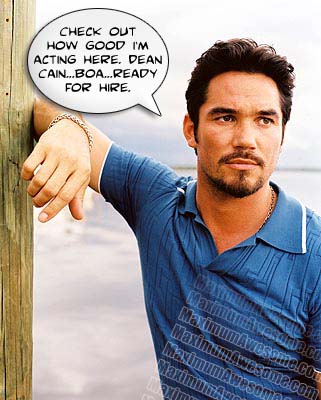 Set in frigid Antartica, the movie follows Dean Cain's struggle to escape from the icy prison of New Alcatraz, all the while being pursued by a 100-foot-long prehistoric boa constrictor. Yes that's right, millions of years ago, at a time when the Earth's deadliest predators were poorly animated computer sprites, this boa constrictor was frozen under miles of ice. Awakened from his slumber by Dean Cain and his rag-tag group of artic drillers, this boa is none too happy, and he's ready to use a razor sharp tail-spear to express his outrage.
One by one the cast is slaughtered. Squeezed, speared, swallowed - no one stands a chance; no one, that is, except the cunning and resourceful Dean Cain (and possibly the female love interest - I can't remember if she died or not). The final climactic battle takes place on board a cargo plane thousands of miles above the artic. "Something's weighing us down!" shouts the pilot. It can only be one thing: Boa. Of course the loading door must be manually opened from inside the cargo bay. After an intense struggle, Dean Cain manages to open the door and eject the serpent - only to find himself holding on to the open door for dear life with the snake clinging to his leg! I will leave what happens next for you, the viewer, to find out! Because I can't remember!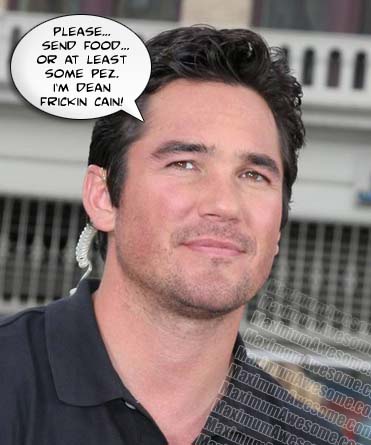 As the credits rolled, my friends and I sat stunned, eyes wide open. Our lives had been irreversibly altered. For hours, we sat there in silence, unable to believe what had just happened. Someone - it may even have been myself - finally spoke.
"Dean Cain. Boa."