Designs of doom
The many designs and redesigns of this site.
by Dave McAwesome
You may remember the first anniversary article in which I reminisced about the very first design of this site. Let's take another long look at this monstrosity.
Mark 1. Jan. 2005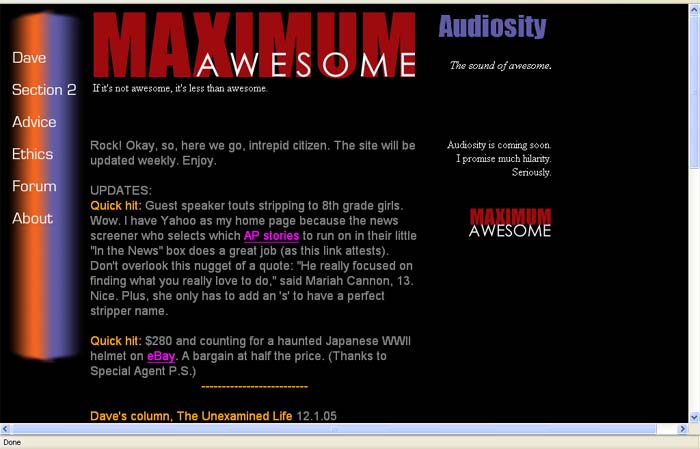 Yeah, wow. Not my proudest moment. This lasted about a week.
Moving on to Mark 2, yes? Tell ya what, you can check out the entire history of design befuddlement. Start here. Proceed with caution, or at least with one eye closed (and a hair trigger to close the second eye). The blind should be envied, truly.