War on the Floor II: The Rise and Fall of Zombie Pope
by Dave McAwesome
The Introduction of Great Importance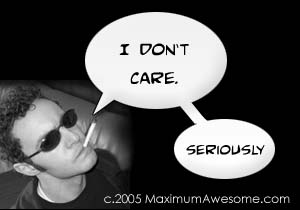 Quick note: There is some light-hearted spoofing on religion here. My priority is to make this as funny as possible without worrying about whether or not you, your tenuous beliefs and/or your low self-esteem are offended. And, no, I will not disclose my personal religious views. If you continue to read and are offended, let me leave you with this: I. Don't. Care. Also: I wrote this entire thing under severe influence of alcohol. So...good for me, I guess.
The Players:
Zombie Pope - John Paul II once again walks the earth as a living dead. Who can stop Zombie Pope?
Thor - Son of the Patriarch of the Norse gods, Thor's nasty gambling habit finally comes home to roost. (I have no idea what that metaphor means...A gambling habit roosts? How, exactly?)
Galactus - Destroyer of worlds, he feeds on the life energy of planets. He is usually foiled by Reed Richards of the Fantastic Four via some arbitrarily introduced plot device.
Narrator - A gutless storyteller who preys on the preternatural exploits of others to win over the affections of attractive lady-types.
Duke - Head of the G.I. Joe team. (Duh.)
Snake Eyes - Ninja. Again, duh.
Proceed to part 1, Sermon on the Couch.
Or go back to the main War on the Floor page.