McAwesome Guide to NFL football
All sorts of junk about the NFL
by Dave McAwesome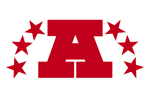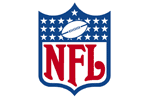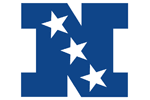 This li'l guide will grow bit by bit. I started out by putting up pics of the helmets, some logos and a few memorable out-of-date helmets. This is not intended to be a complete archive of every historical NFL helmet. I needed some NFL helmets as graphics for a football simulation game, but the existing fan-created set was incomplete. I found some helmets, made a few myself and decided to put them up on the site. If you're looking for complete archives of helmets and logos, I strongly recommend The Helmet Project and SportsLogos.net.
Articles:


If you see a crappy looking helmet and think you can do better, go ahead. Post a link to it in the forum.
By the way, the material on this site does not in any way, shape or form intend to challenge or infringe on the rights holders of any of the intellectual property shown here. That should be pretty obvious, guy. All of the characters, brands and icons are trademarks of their respective parent companies. This site is a humor, satire and parody site, so just frickin relax. The use of these low-resolution images of logos/icons for identification and critical commentary are 'fair use' under United States copyright law.